Available Facilities
Our well-equipped machine and boiler shops are managed as seperate entities, each concentrating on its own main line of work.
8 Krupp Street - Head Office
Machine Shop (1600m2)
The machine shop offers specialized medium to heavy machining, reconditioning and manufacturing of our client's equipment. It is fully equipped with Lathes, Horizontal & Vertical Boring Milles, Slotters, Milling Machines, Drill & Overhead Cranes.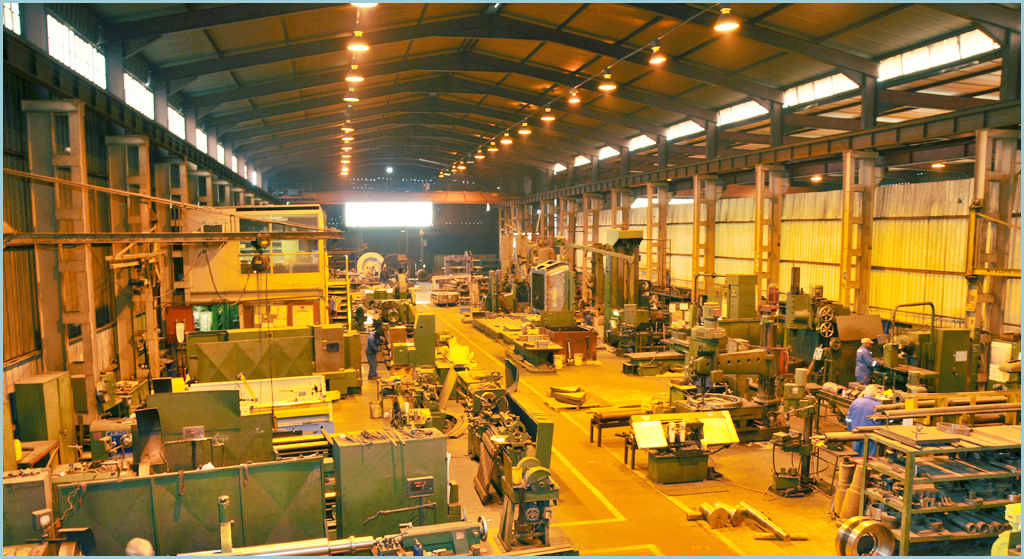 Boiler Shop (1000m2)
The boiler shop offers medium to heavy fabrication of structures and equipment for the steel, mining and associated industries. We do hard-facing and general welding, it's also equipped with a Bending Brake, Guillotine, Cropper Machine, Plate Rolling Machine and Overhead Cranes. It has Sandblasting and Painting facilities. Monthly capacity in tonnages is roughly estimated at 200 Tons (depending on the project).